Compassionate Care and Exceptional Dentistry
Affordable
Sunset Dental accepts most insurances and offers payment plans. No insurance? Take advantage of our discounted membership plan.
Convenient
Same-day emergencies – don't wait in pain! Convenient appointments for the entire family.
Modern
The latest in modern technology for your pain-free comfort and convenience. An all-digital practice with the latest in technology.
Excellent
4.7
★
★
★
★
☆
Based on 113 reviews from
review us on
Porter Utley
★★★★★
dentist does very good work, cares for his patients. great place to get work done
Danielle Shinaut
★★★★★
This practice is so professional! Right when we walked in, we were greeted with friendly smiles and were treated so nicely. My cleaning was smooth and quick! Love the location of this practice as well - so convenient!! Will definitely be coming back.
Response from the ownerDanielle, it was so great to meet you. Thank you so much for the review! We are so glad you had such a great experience.
Zach Spafford
★★★★★
Maddie was amazing and cleaned all of my teeth so well. They are no longer calcified and gross.
Dakota
★★★★★
I went in to have a routine cleaning done. It was my first visit to this office. I was looking for a dental office closer to my home. This office smelled great not that normal dentist office smell of bad experiences of the past. It was a bit of a wait but I understand they had a new assistant so I was patient. Had my xrays done and by the time the doctor evaluated them and had done his exam he was unsure whether I would be able to get a cleaning today since the hygienist was out sick and they were short on time. But he decided to do the cleaning for me. Now that is a dentist that goes the extra mile for his patients. He even found the underlying problem with my gum above my tooth I had been wondering about and had another doctor look at. I can not say how grateful I am to have a dentist that cares and pays so much attention to his patient. I have found the best office in town I will continue to use this office for my cleanings from now on.
Corey Gibb
★★★★★
I love going to Sunset dental because they always get me in quick and do a thorough job. They are super friendly would definitely recommend them. Alisa is very professional and cares about her clients always gives me her opinion and is very trustworthy employee.
nolan andreasen
★★★★★
Doctor Harmon and the hygienists were excellent. The dentist even did the cleaning himself. Make this place your new dentist!
Robert Hancock
★★★★★
Equipment & Staff up to date
Tracy Stone
★★★★★
I'm very pleased with the dental work I had done.I received a crown on my tooth. It was a very extensive procedure, but the workers were so professional. Dr. Harmon did a wonderful job. He made sure I didn't experience any pain and kept me up to date on what he was working on.His assistant Jack was also very talented. Any questions I had, he answered VERY well.I recommend Sunset Dental to everyone.
Bria Lisehora
★★★★★
I had my first visit at Sunset Dental today and was floored by the level of compassion, patience, and care I was shown by every member of their team that I interacted with, especially Alisa who did my cleaning, and her assistant Dane! Dr. Harmon was very attentive and thorough and he and Alisa put my fears at ease. The wonderful receptionist also helped me find a place in town that accepts my insurance so that I can have my wisdom teeth extracted. I would recommend this practice to my own mother. Thank you Sunset Dental!
Samantha Rocheville
★★★★★
Alisa and Dane are AWESOME!! they are so funny and kind, totally made my day!
anthony chatterley
★★★★★
Dr Harmon and Erik were great helpful with fianances giving me a route to get my smile back
lillian thomas
★★★★★
Courtney is great, as well as Jack and alisa and the doc to. I'm sad to hear courtney is leaving. they all deserve a raise they are always so friendly when I come in as well as kendra.
Paula Hui
★★★★★
I was recommended by my boyfriend to go there. Office was very clean and everyone was professional and kind. Front desk guy was friendly and helpful. I really liked Alise the dental hygienist. Very personal and explained everything thoroughly on what to expect. Dr. Harmon was also nice and professional. I highly recommend them. I like their year program offer, very reasonably priced. Thanks for a pleasant experience!
Heather Bowen
★★★★★
Bridger Chappell
★★★★★
Great job cleaning my teeth good feedback
Tyler Krammer
★★★★★
These guys did great on my teeth! Also you should give Jack a raise because he's cool and amazing at his job!
Ashlyn Payne
★★★★★
I am only giving five stars because of jack. He was so amazing and kind. I was so nervous until he helped calm me down. Other than that the experience was above averageThank you jack
Maycee Nielson
★★★★★
Jack is the best!
Andrew Harrison
★★★★★
They are like family to me now & they always do a great job especially Maria & jack.
Paul Tew
★★★★★
I took my stepdaughter in for a cleaning and Alisa and Dane were absolutely wonderful. She was super nervous at first but Alisa's friendly demeanor quickly put her at ease. I even overheard her talking to a friend about what a good time she had at the dentist.
No Insurance?
No Worries!
Sunset Dental offers a discounted membership plan so you can save up to 20% on dental services. The plan covers 2 cleanings per year, doctor exams, oral cancer screening, and even free whitening. That's something to smile about!
Request Appointment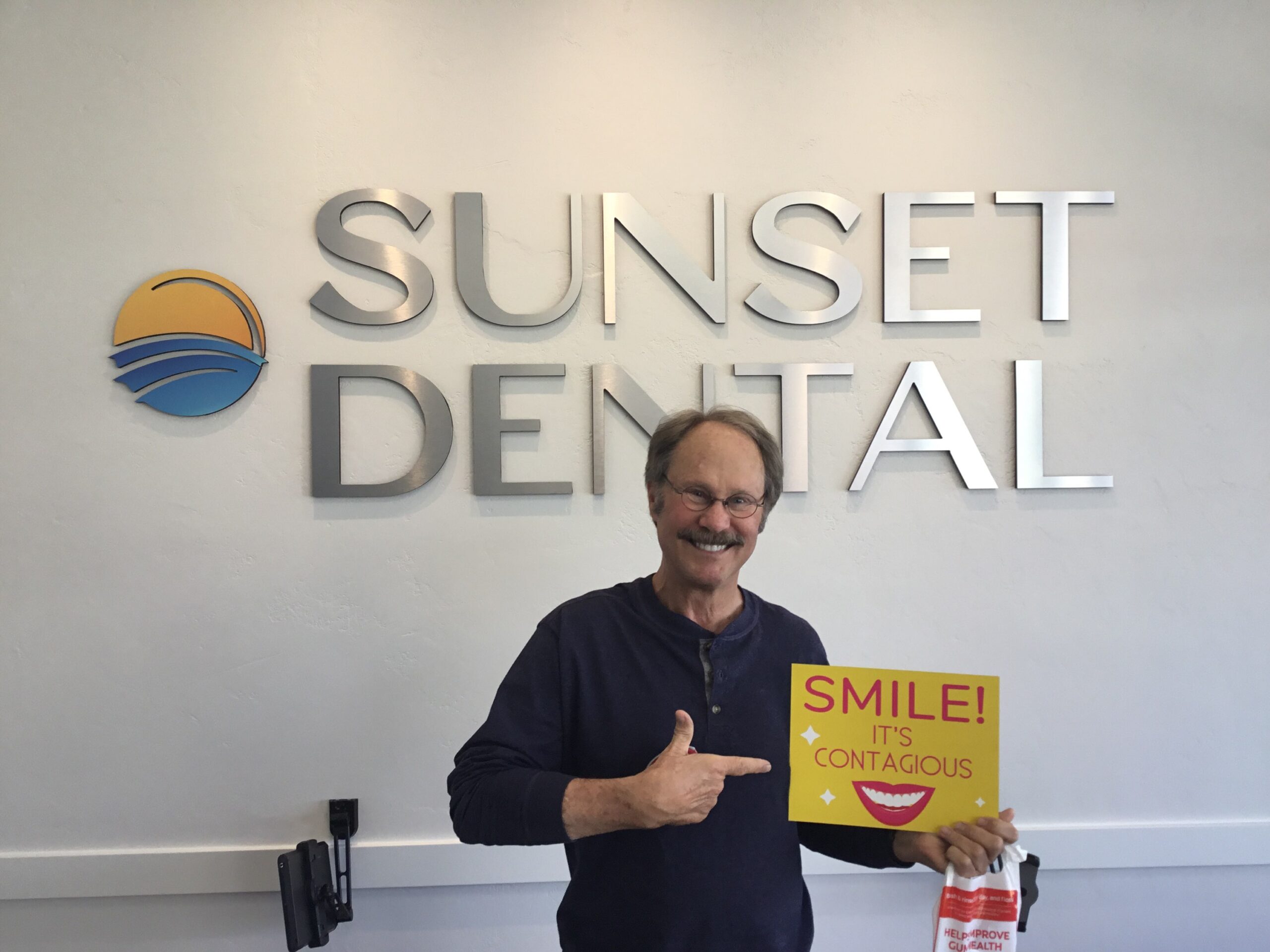 Individual
$

299

Per Year

Free Whitening
2 Cleanings
Doctor Exams
Oral Cancer Screening
Cavity-detecting X-rays
20% off ALL Restorative Dentistry
20% off Cosmetic Dentistry
Dual
$

499

Per Year

Free Whitening
2 Cleanings
Doctor Exams
Oral Cancer Screening
Cavity-detecting X-rays
20% off ALL Restorative Dentistry
20% off Cosmetic Dentistry
Family
$

749

Per Year

Free Whitening
2 Cleanings
Doctor Exams
Oral Cancer Screening
Cavity-detecting X-rays
20% off ALL Restorative Dentistry
20% off Cosmetic Dentistry
*includes up to six family members (children until age 19); additional family members are $95 each
Comprehensive Dental Services
Straighter teeth in less time at a price you can afford. Ask about our payment plans and if you are a candidate for orthodontics.
Painless crowns and aesthetically-pleasing bridges. We use the finest dental labs to make sure you are confident with your smile.
Dental implants are typically a very straightforward and pain-free procedure that will give you the support you need and help prevent other problems.
Root canal treatment that is pain free and minimally invasive. Dr. Davis will put all of your fears and anxiety at ease with his demeanor and his team will help make you comfortable.
Professional teeth whitening speeds up the process, ensures consistency and proper shading, and will make you want to smile.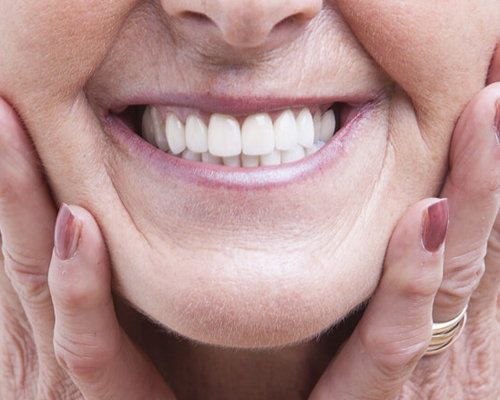 Custom dentures with the perfect fit, providing support for your mouth and making your smile beautiful.